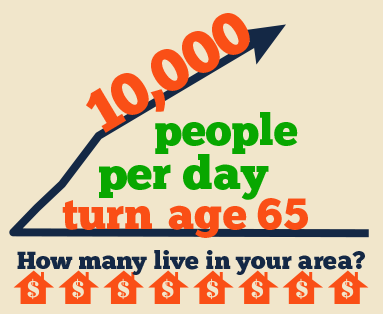 AIM makes Medicare supplements sales easy
What Your Clients Don't Realize
The Medicare entitlement was never designed to cover all the costs associated with health care – and it doesn't — which has created a multi-billion dollar commoditized supplemental market. Today, 90 percent of Medicare beneficiaries have some form of supplemental coverage. AIMs objective is to position agents with the right products and sales tools to maximize their success in this growing market. Why AIM?
READ MORE: "Rapid Quote" Makes Your Job Easier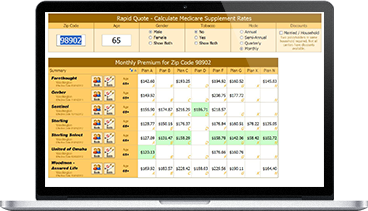 Medicare supplement plans were standardized so that plans can easily be compared between carriers. This has made the market more about premium rates than anything else. AIM constantly researches the market for the most competitive carriers and rates available to agents.
"Rapid Quote" makes your job easy. It saves you time, positions you for sales success and its free. Use Rapid Quote to instantly compare carriers and effortlessly identify the best value for their clients.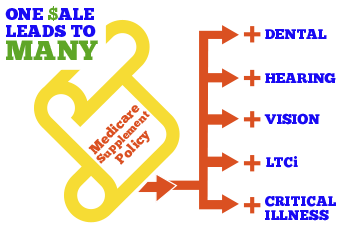 Exciting New Cross-Selling Opportunities
Not selling Medicare supplements? Maybe you should! The dramatic growth in the over 65 population combined with your supplying Medicare supplement insurance can create a gateway for other life and health insurance sales opportunities; LTCi, Critical illness, Dental, Hearing and Vision.
Get your share of this market
Contact an AIM marketer today to learn how to maximize your sales and grow your income in this dynamic, growing market.