Training & Webinars
Recorded Events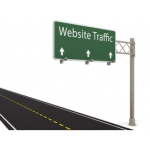 Digital marketing
National marketing experts Jonas Roeser and Aaron Kassover show you 10 secrets to getting more leads from your website.
Watch Now
Upcoming Webinars and Events
Having a quality Short-Term Home Health Care product in your portfolio is key! Join AIM's Don Eric ...
Join us for an exclusive webinar for Texas agents to learn the benefits of having Humana Achieve in ...
AIM's Anthony Sadeddin and TransAmerica's Zach Moisey are teaming up to show you the features of Tra ...
In light of Mutual of Omaha's recent revamp of their Critical Advantage portfolio, AIM's Mike Anders ...