Linked Benefits
Linked Benefits Recorded Events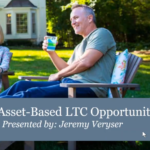 Linked Benefits
AIM's Regional Director Stephanie Pahl and OneAmerica's Jeremy Veryser demonstrate how OneAmerica's suite of products can help you protect your clients.
Watch Now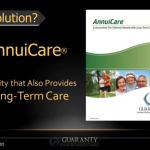 Linked Benefits
David Royer from Guarantee Issue Life Insurance Company (GILICO) explains how to leverage this linked long-term care solution with your clients.
Watch Now
upcoming webinars and events
Spotlight on NGL's EssentialLTC
NGL's EssentialLTC product is the perfect option if you're looking to add depth to your current LTC ...
Utilizing AIM's Lead Program
Do you sell Medicare Supplements or Final Expense? Are you looking for ways to get in front of prosp ...
Digital Solutions for Growing Your Business During COVID-19
Over the past few months we have seen a shift in consumer habits. Retail sales are declining, while ...
Neutralizing the LTC "Self-Funding" Argument
Do you have clients who think self-funding is the best LTC planning alternative? Oftentimes, these p ...