Need to make certain your clients have a chance at a winning card to play when it comes down to long-term care planning? AIM's Marketing Team has the right answers no matter what card your clients need to play to be a winner. And our answers will ensure that your prospects won't find themselves self-insuring down the road.
The LTC market is vastly different than it was 15 years ago. But there are millions of prospects who still need help protecting their version of the American Dream. To properly address the challenge, agents need a level of diversification and expertise, unheard of in 2004. AIM Marketers have the product expertise to help get your clients to a spot where affordability lives.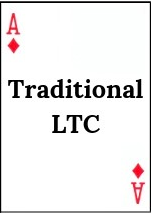 Have a healthy client looking for outstanding leverage and benefit flexibility? Want to utilize the most comprehensive way to address the LTC issue? Our flagship LTC carrier offers the best combination of carrier stability and benefit flexibility– including case benefits available on day one– in the market.
With unbelievable brand name recognition, an A+ carrier and rates that were competitive when the market was packed with competitors, this is the most affordable way to solve the LTC problem. PLUS, get the best software the LTC market has ever seen as a bonus. Call us, we'll coach you up!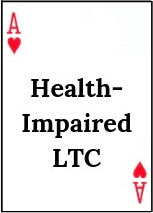 As the LTC market continues to evolve, the ability to handle health impairments becomes more crucial. We've got solutions from three carriers that will address most problems in most states.*
Clients have access to skilled care at home, home health care aide benefits, prescription reimbursement as well as riders that can help offset the costs of slip-and-fall situations and unexpected hospitalizations. Give your AIM Marketer a call to get contracted with one of these great options!
*Health-impaired products are not available in CA, FL, NY or WA.
Does your prospect have indigestion about use-it-or-lose-it benefits? Are they bugged by the rate increase their uncle's policy had in 2002? AIM's portfolio of Life-hybrids– topflight names like OneAmerica, Securian and United of Omaha– could be just the thing.
Rate benefits are guaranteed and with the client's initial premium funding somewhere between 25 and 33 percent of the benefit, maximum benefits are higher than what prospects end up with in many cases. If this is the card your client wants to play, call us. We'll help get the odds in your favor.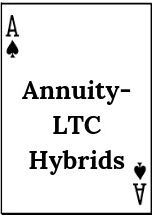 Working with a prospect who is signaling that they want the safety of a hybrid, but is insistent that they don't want more life insurance? AIM has Annuity-hybrid options like GILICO and OneAmerica that will position your prospect with three times their deposit premium to take care of LTC needs.
Annuities can be a perfect way for healthy older clients (minimum issue age is 59.5; can apply up to age 85 in many cases) to reposition existing assets to address LTC concerns. Think this might be the card for your client? Give us a call!