Linked Benefits
Linked Benefits Recorded Events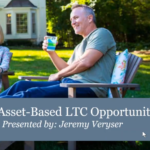 Linked Benefits
AIM's Regional Director Stephanie Pahl and OneAmerica's Jeremy Veryser demonstrate how OneAmerica's suite of products can help you protect your clients.
Watch Now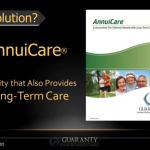 Linked Benefits
David Royer from Guarantee Issue Life Insurance Company (GILICO) explains how to leverage this linked long-term care solution with your clients.
Watch Now
upcoming webinars and events
Mastering Mutual's LTC Software
Join AIM's Stephanie Pahl for an in-depth demonstration of the MutualCare Solutions Software. This t ...
Lincoln MoneyGuard: The Gold Standard in Asset-Based LTC Planning
Kick off LTC Awareness Month by joining AIM's Stephanie Pahl and Lincoln's Stephen Denton for a look ...
LTC Matters
Join AIM's National Marketing Director Mike Anderson to find out how you can help protect your clien ...